Commercial Garage doors can be large and complex. They receive a lot of use and when they break down it can cost you a ton of money when you can't get inventory or customers in or out of your business.
At Garage Door Spring Castle Rock we offer a wide range of repair service. Some of the service that we offer are as follows.
Repairing your door opener. Sometimes things go wrong and you can hear the motor trying to open the door but it just won't go.
We can take apart and repair the door opener and make sure it is working as good as new. We can fix garage door springs. They can often become stretched out or overly worn from use over the years, if your garage door spring cannot be refurbished we can replace it for you.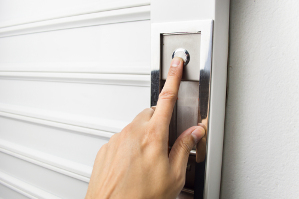 Garage door keypads can have electronic problems from being out in the weather year round.
Sometimes even you just forget the pass code and need it to be reprogrammed we can even install a new garage door keypad to your existing system if you don't already have one. We also offer garage door replacement.
From the entire system including the motor and the track or we can just replace the doors or panels.
We offer garage door replacement or installation for any size of doors from a single garage door to oversized or custom systems. If you have several single garage doors we can even try and match a replacement to the other doors to keep a uniform look.
No matter what you need for your business give us a call and we will send someone out to see what will work best for your budget and get it up for you as soon as possible. To make it even more affordable check out our coupon on the homepage.
Call us anytime to 303-578-8271 for any commercial garage door services you need for your home or business.